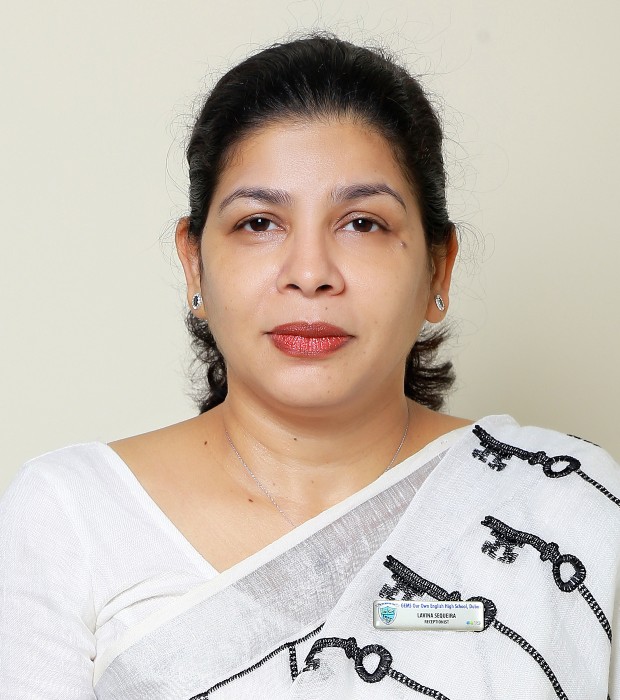 Ms. Simmy Antony
Head of Senior School
Ms. Simmy Antony has spent 24 wonderful years with GEMS Education. Prior to taking up the role of the Head of Senior Section, she has served as Middle School Supervisor and Head of Middle School.
Along with her team of senior supervisors, Ms. Simmy has created a culture of high achievement to provide quality and holistic education. She has played a major role in preparing the School Self Evaluation for her phase and the School Development Plan. She provides professional leadership in setting priorities, targets and action plans to meet the National Agenda Parameters. She regularly supports the leadership team in planning and organizing events as part of Curriculum enrichment.
As the Professional Development Leader of the school, she coordinates with other phase leaders to facilitate professional learning opportunities for the staff to improve student achievement.
Simmy is approachable, friendly and maintains sensitivity in interpersonal relationships.