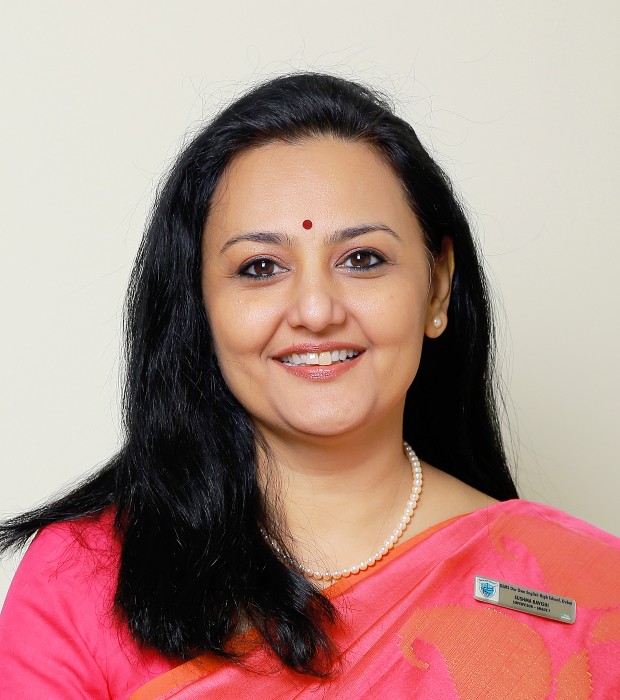 Ms. Sushma Bavishi
Supervisor - Grade 7
Ms. Sushma Bavishi is a qualified teacher of English with a Master's Degree in English Language and Literature. She served as the Head of Department – English, Middle School before taking on the role of the Supervisor – Grade 7 in 2018. A certified ESOL trainer from Trinity College London, Sushma is passionate about reading and effective communication. As the Reading Literacy Coordinator for the school, she works closely with grade-specific reading champions to create a school-wide focus on goals for reading achievement.
A qualified TELLAL Teacher Trainer and Quality Assurer for Professional Development workshops, Sushma actively supports teacher training and is committed to raising standards of teaching and learning through innovative learner-centric strategies.
As the Supervisor - Grade 8, she leads her team to prepare students for a smooth & successful transition to the senior school. She strongly believes in collaborating with all stakeholders to enhance students' academic and social success.